Wedding DJ Services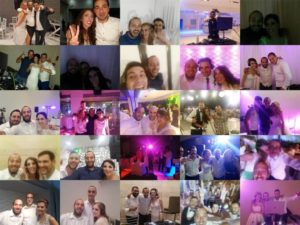 Unique Wedding Dj Services
From all the services you ll have to choose for your wedding one of the most important is to choose the best dj for your wedding party. At the most important and exciting night of your life make sure you will have one of the best wedding dj's at your wedding party!
Want a unique wedding party?  Looking for an experienced, skilled and passionate Wedding Dj?
You are at the right place! Make sure you have one of the best Wedding Dj's in Cyprus for your wedding party!
For years now. we do Unique Wedding parties, turning our music into memories of a lifetime!
We bring our experience, passion and dedication to each wedding making sure you will have a Unique Wedding Party, a party that will be remembered from you and your guests for years to come!
Our services include:
– No hidden costs – You will get a full package offer
– No time limit for your Wedding party
– Quantity and quality of songs – Thousands of songs available for you to choose for your wedding party and in the highest audio quality
– With the latest Dj sound and lighting equipment
– With back up equipment in case of an accident
– Free pre – wedding meeting for preparation of wedding music playlist – Choose the songs you want to hear and exclude songs that you don't like
– Free demos available in our Youtube Channel and Mixcloud Channel
http://www.mixcloud.com//